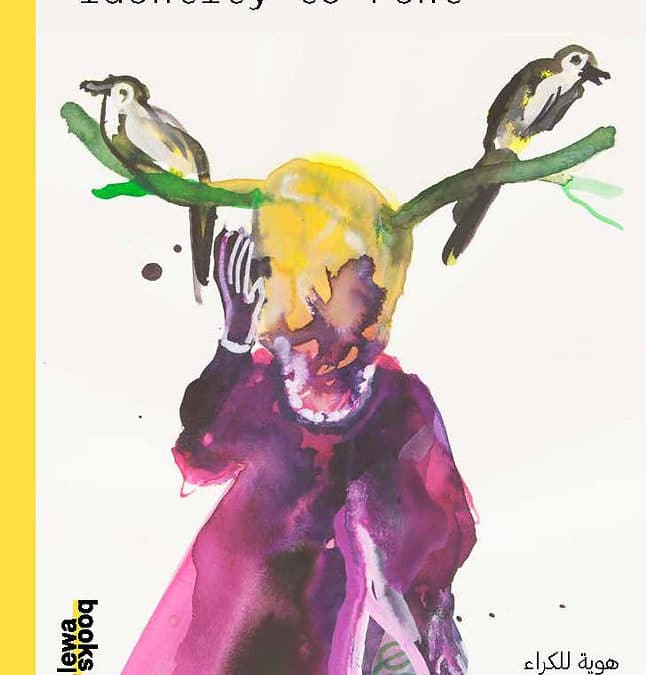 Yassine Balbzioui: Identity to rent
Publication by iwalewabooks
Yassine Balbzioui is the trickster of the art world. He brings anarchy with his chaos-cosmos: Brushstrokes, movements, screams and screens make the world tremble and shake. He dismisses the concept of a stable identity. Identity is to rent. 

Imagine –

breaking porcelain on a soft carpet

Punk-rock noise in an empty swimming pool
a whisper
a plenitude of species meandering from one page to another
a form made for touch
a hand stretched out:

Come play.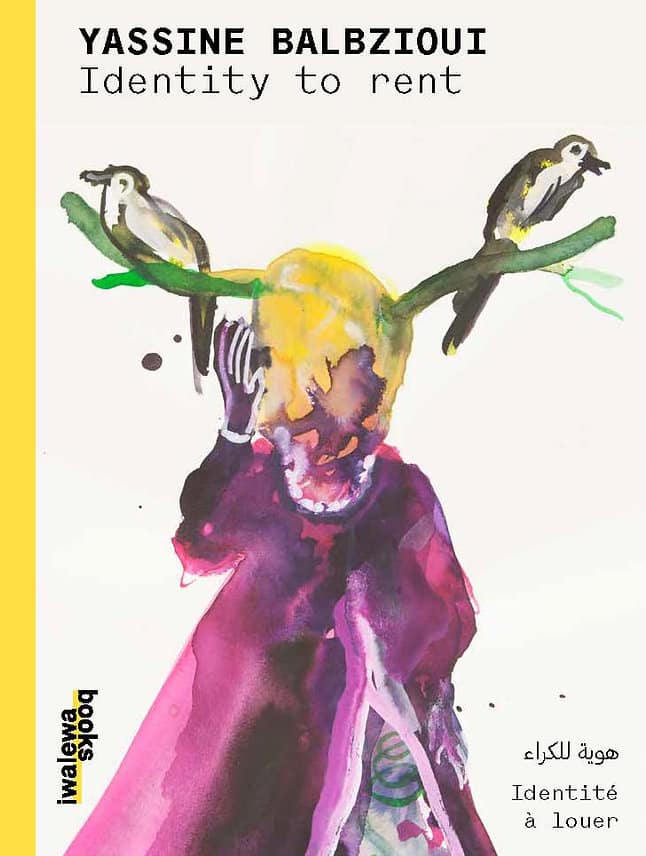 For the first time, this publication brings together the whole oeuvre of Yassine Balbzioui, one of the most interesting contemporary artists, based in Morocco. The diversity of his works spans from painting and watercolours to performance works, porcelain and tapestry.
A number of texts written by Raimi Gbadamosi, Farouk El Maarouf, Sarah Dornhof, Sophie Eliot, Matteo Rubbi and others reflect on these different media, which are all manifestations of Yassine Balbzioui's sparkling creativity.
ISBN 978-3-947902-02-6
Price: 35 EUR // 550 ZAR// 17 000 NGN // 360 MAD
Yassine Balbzioui is a Moroccan multidisciplinary artist. He holds several diplomas from the School of Fine Arts of Casablanca (Morocco), the Academy of Fine Arts of Bordeaux (France) and the University of Berkeley, California (USA). In 2018, he was selected for the 12th Biennial of Dakar (Senegal). Yassine Balbzioui has exhibited all over the world:
Paris at the Institut du Monde Arab for the panorama exhibition "Contemporary Morocco"), Morocco (Casablanca, Rabat, Essaouira), Germany (Bayreuth, Stuttgart, Berlin), the Netherlands (Amsterdam), Mexico, Italy (Cagliari, Sardinia, Milan), Spain and Mali.